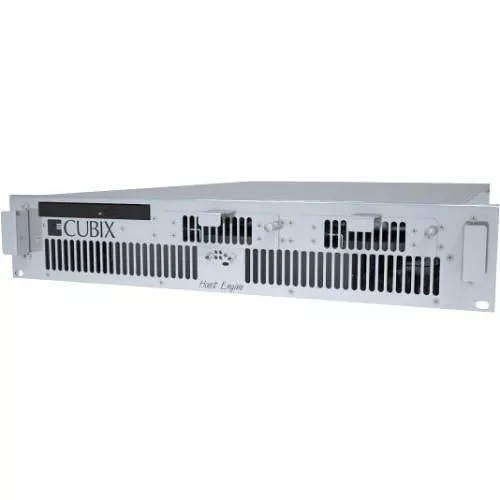 MPN: SYS-HE4URP-512
Cubix SYS-HE4URP-512 HostEngine Workstation - 2 X Xeon E5-2680 V4 14 Core 2.40 GHz - 512 GB DDR4
CUBIX HOSTENGINE
HostEngines are rackmountable computers that stand alone or connect to Cubix Xpanders to create powerful GPU-accelerated systems capable of running up to 8 GPUs at a time. Typically, HostEngine 2U and 4U are workstations, while HostEngine 3U RP and 4U RP are servers. All are American-made and built to last. HostEngine workstations are best used for color grading or rendering, while HostEngine servers support high-density GPU applications, high-speed PCIe expansion flexibility, virtualization projects, and tough HPC® challenges. They come configured, loaded with the OS and drivers, and tested before shipping. If stability and performance are essential, this is the computer you need.
For even more power, connect a HostEngine to Xpander Rackmount 8. Add NVIDIA® Tesla® K80 for HPC work and Tesla M60 for virtual desktop projects with CUDA. For virtual desktop projects, connect up to two HostEngine 3U RPS'. One of these will support four Grid™ K2s, while two of them will support eight Grid™ K2s. You can also use AMD® Firepro™ S9100/9150/9170 for HPC applications with OpenCL / OpenGL. HostEngines can also work with Xpanders to support multiple Intel® Xeon Phi™ processors for parallel processing.

HOSTENGINE 4U RP
A 4U computer that mounts horizontally within a rack mount cabinet, this computer can be ordered pre-configured with GPUs installed, is commonly used as a workstation, and can connect to Cubix Xpanders for maximum GPU acceleration. HostEngine 4U RP comes with a redundant power supply to eliminate downtime, and offers high performance for today as well as the scalability to adapt for the future.