Corsair CSSD-N240GBXTB Neutron XT 240 GB Solid State Drive - SATA/600 - 2.5" Drive - Internal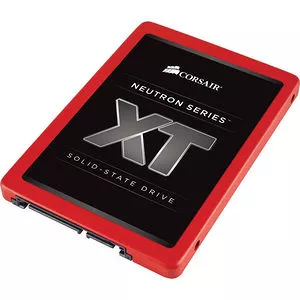 Highlights
Storage Capacity: 240 GB
Drive Interface: SATA
Maximum Read Transfer Rate: 560 MB/s
Maximum Write Transfer Rate: 540 MB/s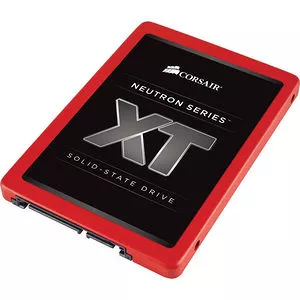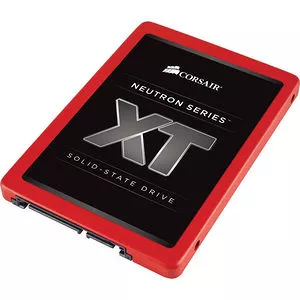 Corsair CSSD-N240GBXTB Neutron XT 240 GB Solid State Drive - SATA/600 - 2.5" Drive - Internal
Highlights
Storage Capacity: 240 GB
Drive Interface: SATA
Maximum Read Transfer Rate: 560 MB/s
Maximum Write Transfer Rate: 540 MB/s
Hardcore gamers, Ultra HD video creators, and professional visual designers: your SSD is here.
The Neutron Series XT solid-state drive delivers best-in-class sequential and random read/write transfer speeds backed up by end-to-end data path protection, enhanced error correction and power loss protection for a consistent and reliable experience.
Professional PC gaming, visual design and real-time Ultra HD video capture require you to move large amounts of error-free data at the best available speeds, and Neutron Series XT SSD provides the performance you need when reliable high-bandwidth data storage is essential.

High-performance quad-core SSD controller
If you need low command latency and top-tier sustained performance, there's no substitute for a multi-core controller. Neutron Series XT has an integral quad-core controller for reliably high bandwidth.

Exceptional transfer speeds
With a sequentially read speed of 560MB/s, a sequential write speed of 540MB/s, 100K IOPs of 4KB random reads and 90K IOPs of 4K random writes, Neutron XT effectively saturates the SATA 6Gbps interface.

Consistent performance
The extremely high sustained transfer rates enable you to capture professional FullHD and 4K uncompressed video in real-time, so Neutron XT is the ideal upgrade for your professional video gear that records directly to SSDs. If you're a professional gamer (or just practicing to be one) the reliable performance helps you run at higher resolutions and detail settings with smooth, glitch-free motion and level loads.

End-to-End Data Path Protection
The entire data path within the SSD controller, from the host to the NAND gates, is fully protected against data corruption. This is critical for reliable performance under varying storage workloads.

Enhanced Error Correction
The science of fast and secure data storage includes SmartECC™ and SmartRefresh™ for state of the art data retention and error correction.

Broad compatibility with PCs, notebooks, ultraslim notebooks, and video recording gear
Neutron Series XT follows the universal 2.5 standard, and easily mounts in desktop PCs with 2.5 drive bays.
The 7mm form factor fits both standard notebooks as well as the latest generation of slim notebook designs. If you're considering upgrading your notebook to something slimmer, your XT can move with it.