Corsair CSSD-F960GBLEB Force LE 960 GB Solid State Drive - 2.5" Internal - SATA (SATA/600)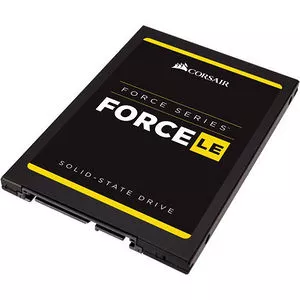 Highlights
Storage Capacity: 960 GB
Drive Interface: SATA
Maximum Read Transfer Rate: 560 MB/s
Maximum Write Transfer Rate: 530 MB/s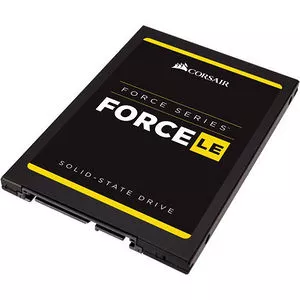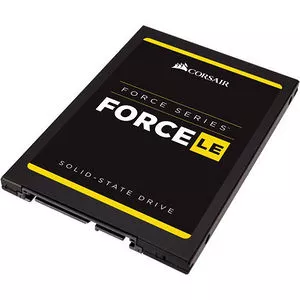 Corsair CSSD-F960GBLEB Force LE 960 GB Solid State Drive - 2.5" Internal - SATA (SATA/600)
Highlights
Storage Capacity: 960 GB
Drive Interface: SATA
Maximum Read Transfer Rate: 560 MB/s
Maximum Write Transfer Rate: 530 MB/s
Affordable, large capacity SSD performance that's faster than hard drives
Force LE solid-state drives incorporate the latest TLC NAND technology to provide affordable, large capacity performance that's faster than hard drives. If you've been waiting to replace your mechanical hard drive with high-speed SSD, now it's easier than ever to upgrade. You'll enjoy faster startups and shutdowns and quicker application load times, and they're available in a range of high capacity options for all your storage needs.
Faster than hard drives
Boot and shut down your PC faster, start your applications in the blink of an eye, and find your files and documents and instantly.
Large storage capacities
The Force Series LE line provides lots of storage to satisfy your everyday needs - work, play, create, and keep all your videos, music, documents and more.