Corsair CP-9020057-NA AX1500i Digital ATX Power Supply - 1500 Watt Fully-Modular PSU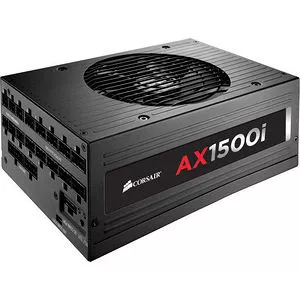 Highlights
Output Power: 1500 W
Product Type: Power Supply
Condition: New
Category: Power Devices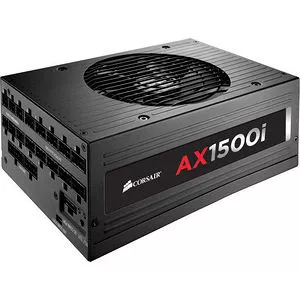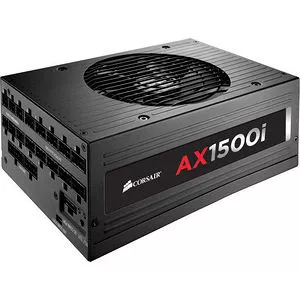 Corsair CP-9020057-NA AX1500i Digital ATX Power Supply - 1500 Watt Fully-Modular PSU
Highlights
Output Power: 1500 W
Product Type: Power Supply
Condition: New
Category: Power Devices
The best enthusiast PC power supply you can own.


AX1500i defines the state of the art for enthusiast-grade PC power supplies. It provides 1500 Watts of continuous, digitally-controlled power - even on 115V 15 Amp circuits - and 80 PLUS Titanium certification with an incredible 94% efficiency rating.
Zero RPM Fan mode ensures silent operation at low and medium loads, and the fully modular, low profile cable set makes for easy installation and great-looking builds. Corsair Link integration lets you monitor power usage and efficiency and customize performance, directly from your Windows desktop. The AX1500i lets you have it all, and it's the power supply you want for your ultra-high performance PC.