Broadcom L5-25421-21 LSI00333, SAS 9286CV-8E SGL, L5-25421-12 - 8 Ext Port 6 Gb/s SAS Controller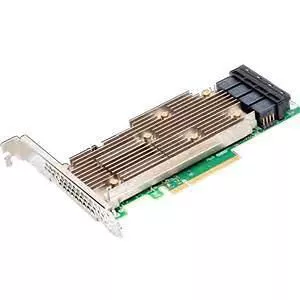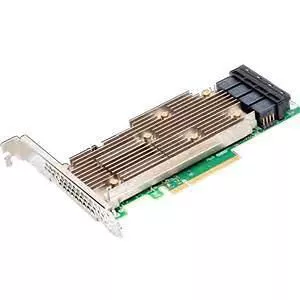 Highlights
Product Type: SAS Controller
Host Interface: PCI Express 3.0 x8
Total Number of SAS Ports: 8
Condition: New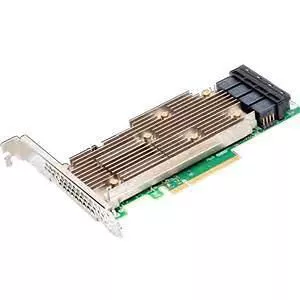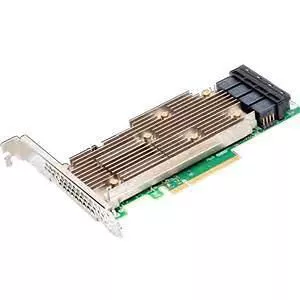 Broadcom L5-25421-21 LSI00333, SAS 9286CV-8E SGL, L5-25421-12 - 8 Ext Port 6 Gb/s SAS Controller
Highlights
Product Type: SAS Controller
Host Interface: PCI Express 3.0 x8
Total Number of SAS Ports: 8
Condition: New
Ensure critical data is protected and available with the most widely deployed RAID data protection architecture. Broadcom enables high performance storage connectivity and flexible system designs that support any combination of NVMe, SAS and SATA devices with the industry's first hardware RAID adapter with Tri-Mode SerDes technology.

The MegaRAID Tri-Mode storage adapters bring NVMe performance benefits to the storage tier by providing connectivity and data protection that MegaRAID technology has offered for over 20 years for SAS/SATA interfaces.

Broadcom's Tri-Mode SerDes technology enables operation of NVMe, SAS or SATA deices in a single drive bay. A single controller can operating in all three modes concurrently servicing NVMe, SAS or SATA devices. Tri-Mode support provides a non-disruptive way to evolve existing data center infrastructure.