Broadcom 05-50028-00 SAS 9365-28I SGL - 28 Internal Port 12 Gb/s SAS Controller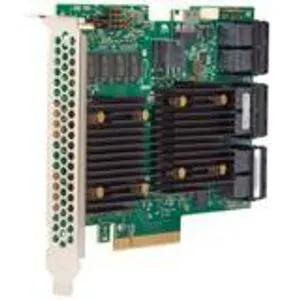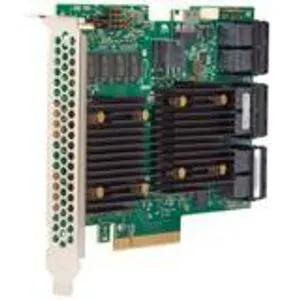 Highlights
Product Type: SAS Controller
Host Interface: PCI Express 3.0 x8
Platform Supported: Linux | PC
RAID Levels: 0 | 1 | 5 | 6 | 10 | 50 | 60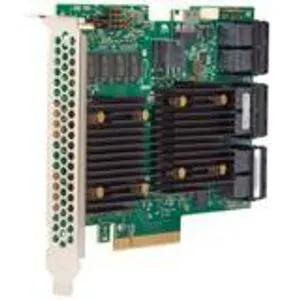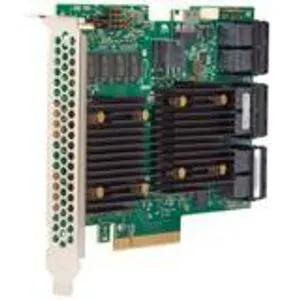 Broadcom 05-50028-00 SAS 9365-28I SGL - 28 Internal Port 12 Gb/s SAS Controller
Highlights
Product Type: SAS Controller
Host Interface: PCI Express 3.0 x8
Platform Supported: Linux | PC
RAID Levels: 0 | 1 | 5 | 6 | 10 | 50 | 60
The explosive growth of data in cloud and enterprise data centers is driving the need for a higher performance storage interface to speed that critical applications can access data. The MegaRAID SAS 9365-28i, with twenty-eight internal ports in a full-height form factor, delivers two 1.2GHz PowerPC processor cores and a 72-bit DDR4 interface that drives 4GB cache memory.
Powered by the Broadcom SAS3508 dual-core ARM A15 Tri-Mode ROC, the 9365-28i controller can take full advantage of the latest PCI Express 3.0 interface to provide higher performance and increased throughput.
Designed for configuring high-density storage servers with up to 28 drives via direct connection inside the box
Support critical, high-bandwidth applications with PCIe® 3.0 connectivity
Balance protection and performance for critical applications with RAID levels 0, 1, 5, 6, 10, 50, and 60
Add more protection and peace of mind with CacheVault® flash cache protection.