Black Box PS188A-R2 19" Rackmount Power Strip, 6 Rear Outlets, Non-Switchable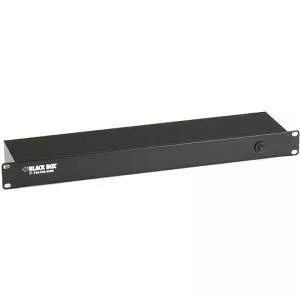 Highlights
Product Type: Power Strip
Plug/Connector Type: NEMA 5-15P
Rack Height: 19
Product Type: Power Strip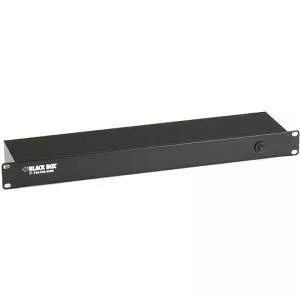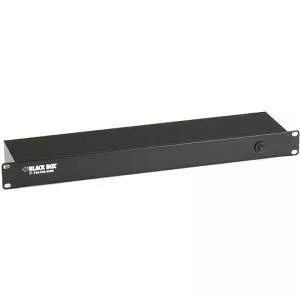 Black Box PS188A-R2 19" Rackmount Power Strip, 6 Rear Outlets, Non-Switchable
Highlights
Product Type: Power Strip
Plug/Connector Type: NEMA 5-15P
Rack Height: 19
Product Type: Power Strip
Organize tangled power cords in your rack.
Installation is fast and easy-just bolt onto the cabinet rails, plug equipment into the strip, then plug the strip into an AC outlet.
Other models include a switchable strip with rear outlets (PS186A-R2), and a switchable strip with front outlets (PS189A-R2).
330-V clamping level.

Get rid of that snake pit of power cords behind your rack. A power strip from Black Box can help to keep your rack neat: Plug all your rackmounted components into a central location. Choose strips with or without surge protection.

The 19 Rackmount Power Strip is easy to attach to the rails in a standard 19-inch rack, providing six outlets. This strip is switchless, so you can't accidentally trip the Reset/Power switch.