BenQ EW3270ZL 32" WQHD LED LCD Monitor - 16:9 - Black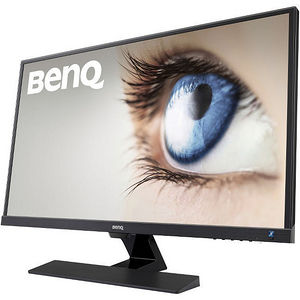 Highlights
Maximum Resolution: 2560 x 1440
Brightness: 300 Nit
Product Type: LCD Monitor
Condition: New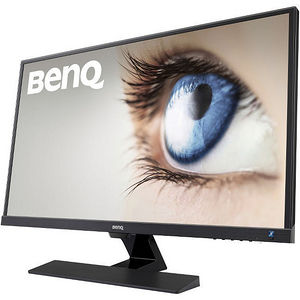 BenQ EW3270ZL 32" WQHD LED LCD Monitor - 16:9 - Black
Highlights
Maximum Resolution: 2560 x 1440
Brightness: 300 Nit
Product Type: LCD Monitor
Condition: New
Sit back, Relax, and Soak up Your Favorite Videos

Better Video Enjoyment with Brightness Intelligence Technology

Brightness Intelligence Technology
Brightness Intelligence Technology (B.I. Tech.) optimizes display performance for movie watching, protecting your eyes while delivering premium image quality.
Picture Perfect Content
Brightness Intelligence Technology (B.I. Tech.) detects the intensity of your content and adjusts to ensure that bright scenes don't get overexposed while dark areas automatically adjust to maintain a visible level of clarity.
Reduce Eye Strain in any Lighting Environment
Brightness Intelligence Technology (B.I. Tech.) can detect the amount of ambient light in your viewing environment and make automatic adjustments to brightness for the most comfortable viewing experience possible.
Optimizing Your Viewing Experience
32 Large Monitor
Enjoy the larger area ,41% over screen space than 27 to find more and precise details.
Optimal Color Precision
With 10-bits of color depth, Rec.709 and 100% sRGB color space, you'll have more than 1 billion of colors to work with astonishing precision.
Super Resolution
To give you an optimal movie watching experience, Super Resolution simulates high-resolution images by boosting the pixel density of the original video source.
Smart Focus
Smart Focus allows you to pinpoint an area on the screen and make that the focal point. The highlighted area remains bright while the surrounding area is dimmed so you're able to focus on what you enjoy.
Multi-Device Connectivity
Enjoy greater flexibility and the best possible video image quality from external sources with HDMI, DisplayPort, and Mini DisplayPort inputs for multi-device connection.
Caring for Your Eyes
Industry-Leading Eye-Care Technology
BenQ exclusive eye-care technologies reduce eye fatigue for user comfort, enhanced productivity, and workplace safety during extended use.
Low Blue Light Plus Technology
Low Blue Light Plus Technology filters out the shorter, higher energy blue-violet radiation (420~455nm) which is harmful to the eyes while the remaining beneficial blue turquoise light (455~480nm) remains.
Low Blue Light Plus Mode
Easily switch to one of four preset Low Blue Light Plus Modes from the OSD hot key.
Standard mode
Entertainment mode
Office mode
Dark room mode
Flicker-Free
Flicker-free eliminates flickering at all brightness levels and reduces eye fatigue effectively. Conventional LCD screens flicker at the rate of 250 times per second. Your eyes may not see the flickers but they can certainly feel them. So relieve your eyes from the uncomfortable flickering effect by switching to a BenQ flicker-free monitor.
AMVA+ Panel
EW3270ZL utilizes an AMVA+ panel with an ultra-high native contrast ratio of 3000:1, bringing out every hue from the brightest whites to the deepest black with greater subtlety and clarity.