Angelbird AVP500XT AVpro XT - 500GB - SSD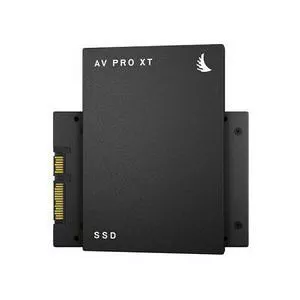 Highlights
Storage Capacity: 500 GB
Drive Interface: SATA
Drive Type: Internal
Product Type: Solid State Drive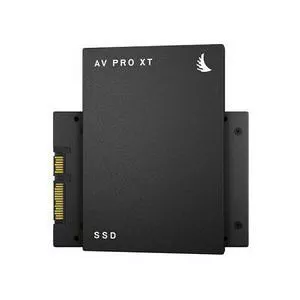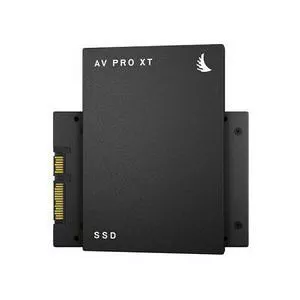 Angelbird AVP500XT AVpro XT - 500GB - SSD
Highlights
Storage Capacity: 500 GB
Drive Interface: SATA
Drive Type: Internal
Product Type: Solid State Drive
Professional SSD designed for your demanding Audio and Video tasks!
As an Audio/Video professional, you know that when the action starts, there's no time for second-guessing - you and your gear must be ready to go, and you either act with confidence or risk losing the shot. Features robust 9mm casing and high compatiblity with your cameras, recorders, and players.
CREATE WITH CONFIDENCE
Creative confidence comes from trusting your experience, your artistic instincts, and your tools. Media pros need gear they can rely on to do the job, year in and year out, with no fuss.
WITH YOUR TRUST IN MIND
The Angelbird AV PRO XT SSD was built from the ground up with your trust in mind. Designed and precision-manufactured in Austria to demanding specs, the AV PRO XT is purpose-built to deliver blazing-fast read/write performance and rock-solid stability. And it's ready when you are - every time.
STABLE STREAM™
Stable Stream™ technology has been specially designed for storing pro creative content files. The result is guaranteed stable, constant read/write performance with high IOPS and low latency. Whether you're recording in RAW or compressed formats, you'll capture every frame, from the first bit to the last, and make use of the drive's entire capacity.
X-RAY & MAGNETIC PROOF
On the job, high static load and electrostatic discharge is present all the time. The AV PRO XT is built to withstand electrostatic discharge, keeping the drive and your contents safe.
ADAPTIVE THERMAL PROTECTION
During recording, the AV PRO XT closely monitors operating temperature and-thanks to a careful balance of software and managed hardware components-adapts to optimize the write process in real time. At the critical level of 105° Celsius, the drive automatically flushes all data in the pipeline, writes the FTL (flash translation layer), and securely shuts down, protecting both your data and your hardware.
ESD & OVERLOAD PROTECTION
HOST POWER LOSS PROTECTION
Host power is filtered and monitored by the AV PRO XT's own power circuit, ensuring that only clean, stable power is delivered to the controller and drive components. In case of a sudden loss of power, the drive automatically flushes all data in the pipeline, writes the FTL, and securely shuts down the drive. Your data is safe from unstable host power and power loss.
HIGHEST LIVETIME GUARANTEE
With its unique features, the AV PRO XT offers a nearly endless lifetime of operation which can't be found on any other drive. 500 GB - up to 4.500 TBW (Terabytes Written) | 1 TB - up to 9.000 TBW | 2 TB - up to 18.000 TBW | 4 TB - up to 36.000 TBW
SHOCK & TEMPERATURE PROOF
The AV PRO XT is housed in a precision CNC-worked aluminium case filled with thermal adhesive to efficiently dissipate heat generated by the drive. With its extended temperature range rated components, the drive's operating temperature is from -20° to 85°C, and the storage temperature is from -40° to 90°C. The in-drive UPS features tantalum capacitors capable of operating efficiently even in the extended temperature range. In addition, the drive is equipped with an SATA plug built to withstand repeated insertion and removal, rated up to 5,000 plug cycles.
COMPATIBILITY
To ensure highest possible compatibility, Angelbird works alongside major recorder vendors from the earliest development stage to the final product. This ensures highest certified compatibility, and additionally optimized performance for RAW and compressed content recording.