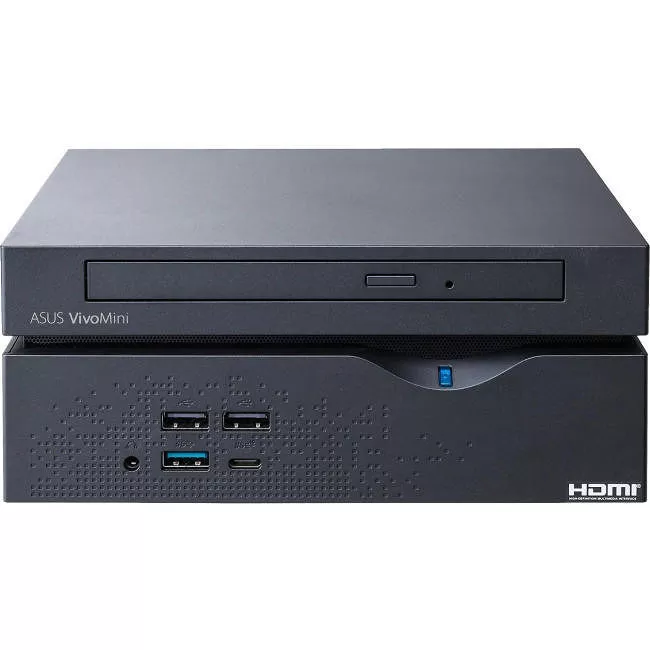 MPN: VC66-B017Z
ASUS VC66-B017Z VivoMini Desktop Computer - Intel Core i5-7400 - 4 GB DDR4 - 500 GB HDD
The versatile high- performance mini PC
The ASUS VivoMini VC66 is a high-performance mini PC with a versatile modular design and full connectivity.
The VC66 takes processor-intensive tasks in stride, thanks to its desktop-grade 7th Generation Intel® Core™ (Kaby Lake) processor and DDR4 memory. There's 4K UHD display support, and all-around connectivity with several video output ports for compatibility with various displays.
The VC66 is available in two configurations: It can be specified with one M.2 SSD with two 2.5-inch HDDs or SSDs, or with one M.2 SSD and one HDD or SSD and a 2.5-inch optical disc drive. This flexibility means you can use the VC66 as a file server, a media editing platform, or simply as a mini PC for daily multitasking and entertainment.
A perfect fit for all
The VivoMini PC delivers full PC performance and flexibility, and is ideal if you're looking for a personal PC, a home entertainment center or media library.
And if you're a small business owner, you can also use the VC66 for point-of-sale terminals, digital signage, kiosk displays or workstations.