APC P7T-CN APC SurgeArrest Essential 7 Outlets Surge Suppressor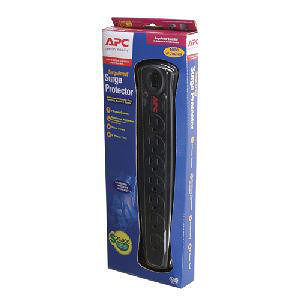 Highlights
Product Type: Surge Suppressor/Protector
Maximum Surge Current: 30 kA
Plug/Connector Type: NEMA 5-15P
Output Voltage: 120 V AC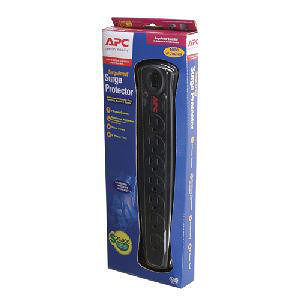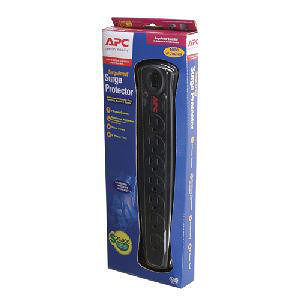 APC P7T-CN APC SurgeArrest Essential 7 Outlets Surge Suppressor
Highlights
Product Type: Surge Suppressor/Protector
Maximum Surge Current: 30 kA
Plug/Connector Type: NEMA 5-15P
Output Voltage: 120 V AC
Lightning and Surge Protection: To prevent damage to your equipment from power surges and spikes
Catastrophic Event Protection: SurgeArrest's components such as MOVs and Thermal fuse ensure instantaneous reaction to lightning strikes and wiring faults. If the surge components are damaged due to power spike or over voltage, excess power cannot reach your equipment.
Fail Safe Mode: Most other surge suppressors continue to let power through even after their circuits have been damaged, leaving your equipment exposed to future surges. APC's SurgeArrest fail safe, which means that once the circuit of an APC SurgeArrest has been compromised the unit disconnects equipment from the power supply ensuring that no damaging surges reach your equipment.