AMD 100-100000051BOX Ryzen 9 3950X - 16 Core - 3.50 GHz Processor - Retail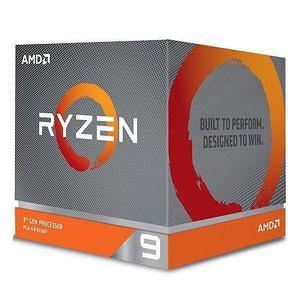 Highlights
Processor Socket: Socket AM4
Processor Core: Hexadeca-core (16 Core)
Clock Speed: 3.50 GHz
Overclocking Speed: 4.70 GHz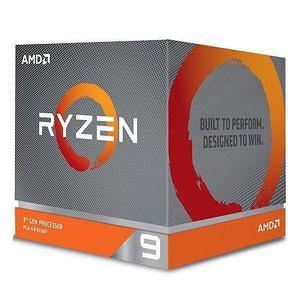 AMD 100-100000051BOX Ryzen 9 3950X - 16 Core - 3.50 GHz Processor - Retail
Highlights
Processor Socket: Socket AM4
Processor Core: Hexadeca-core (16 Core)
Clock Speed: 3.50 GHz
Overclocking Speed: 4.70 GHz
AMD Ryzen™ 3000 Series Processors
The most advanced desktop processors in the world
PERFORMANCE
Higher speeds. More memory. Wider bandwidth. You must push every lever, squeeze every ounce, and leave nothing on the table. AMD's 3rd Gen Ryzen™ processor was designed to break expectations and set a new standard for high-performance processors.
TECHNOLOGY
The 3rd Gen AMD Ryzen™ processor is built using the world's most advanced manufacturing technology to deliver winning performance while keeping your system astonishingly cool & quiet.
LEADERSHIP
3rd Gen Ryzen processors feature support for the world's first PCIe 4.0 ready platform, enabling the most advanced motherboards, graphics, and storage technologies available.
AMD GameCache
More Memory On-Chip to Accelerate Gaming
Up to twice the cache of previous generations, GameCache is designed to reduce memory latency for higher frame rates in top titles.
Precision Boost 2
Boost performance when you need it.
Precision Boost 2 automatically raises the processor frequencies for supercharged performance when you need it most.
One Click Overclocking
Making Precision Boost 2 even better
Precision Boost Overdrive uses your AMD X400 series or X570-based motherboard's robust design to boost clock speeds higher and longer, and lets you overclock at the touch of a button.