AKiTiO SK2-BU3OAS-AKTU Neutrino U3+ Drive Enclosure - Portable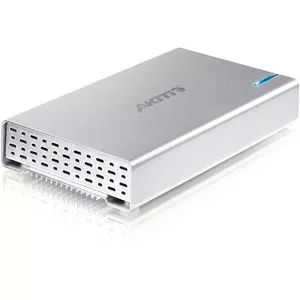 Highlights
Depth: 4.9
Number of Total Expansion Bays: 1
Product Type: Drive Enclosure
Condition: New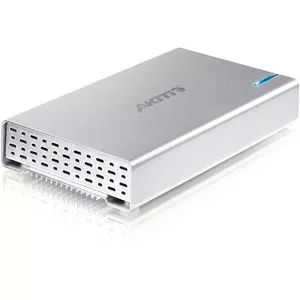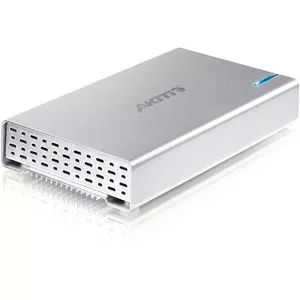 AKiTiO SK2-BU3OAS-AKTU Neutrino U3+ Drive Enclosure - Portable
Highlights
Depth: 4.9
Number of Total Expansion Bays: 1
Product Type: Drive Enclosure
Condition: New
Neutrino U3+
The Neutrino laptop hard drive enclosure provides a combination of cutting-edge technology, durability, flexibility and portability. Slim, compact and simple to use, this portable aluminum enclosure is designed for the latest 2.5 SATA hard drives.
Features
USB 3.0 SuperSpeed interface
USB 2.0 backwards compatible
FireWire 800 interface
FireWire 400 backwards compatible
Designed for 2.5 drives up to 12.5mm
Large heatsink for passive cooling
Durable, compact and portable
Stackable
Fanless
USB 3.0 SuperSpeed
By incorporating USB 3.0 SuperSpeed technology, AKiTiO's Neutrino is able to break the USB 2.0 barrier, delivering up to 10 times the speed of the older USB connection. At the same time, it is still backwards compatible with the widely used USB 2.0 technology.