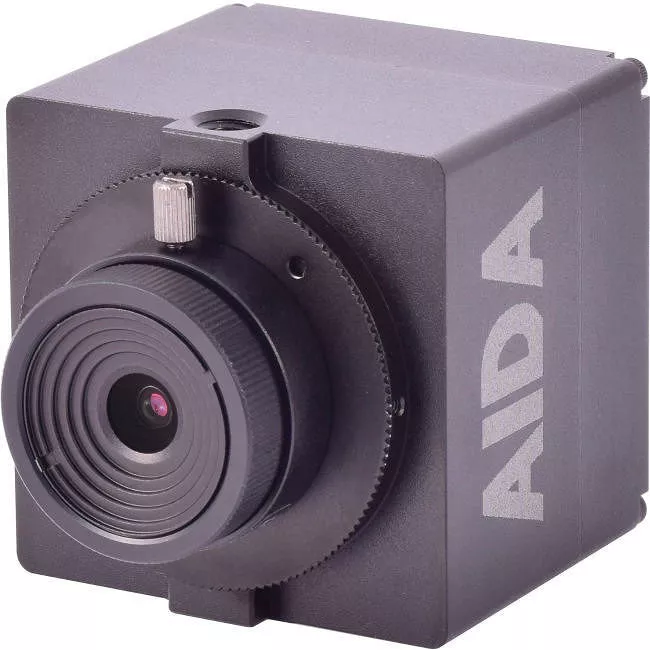 MPN: GEN3G-200
AIDA GEN3G-200 3G-SDI/HDMI Full HD Genlock Camera
Professional Broadcast POV Camera - A fraction of the size at a fraction of the price
GEN3G-200 is a compact HD 3G-SDI Broadcast Camera that produces clear and crisp HD video suitable for use in a broad range of HD video applications. AIDA GEN3G-200 provides HD video in a compact and rugged form factor. The camera features Self-Adaptive Genlock Tri-level Sync, built-in OSD for customizable image settings, and interchangeable lens designs. This makes it compatible with auto-iris CS and C mount lenses and audio input that can relay embedded audio via SDI & HDMI. AIDA GEN3G-200 is the go-to camera for various video production workflows.

MAIN FEATURES

Full HD Progressive Scan sensor captures sharp and vivid color under different light conditions.
Advanced digital image processor provides vivid and detailed images by utilizing WDR, White Balance, and Noise Reduction.
Motion-compensated temporal noise reduction filter leads to effective noise reduction for motion video without blur.
Tri level sync Genlock synchronizes GEN3G cameras and other system components for seamless vertical interval switching between sources.
3G/HD-SDI & HDMI seamless video performance.
Compatible with other industry leading products, conforming with SMPTE 424M/292M standard.
Self-Adaptive Resolution Feature captures your reference feed instantly.
Black Level Set-up provides the better color transition from digital to analog.
Auto White Balance and shutter speed provides the optimized performance in a variety of situations.
Interchangeable lens design makes it compatible with auto-iris CS and C mount lenses.
Flawlessly relays embedded audio via SDI & HDMI.
Built-in OSD controls for customizable image settings.
Versatile, compact, and rugged design.