ADATA ASP600S3-64GM-C Premier Pro SP600S3 64 GB 2.5" Solid State Drive - 6Gb/s SAS - Internal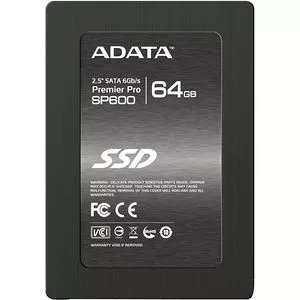 Highlights
Storage Capacity: 64 GB
Drive Interface: SAS
Maximum Read Transfer Rate: 360 MB/s
Maximum Write Transfer Rate: 130 MB/s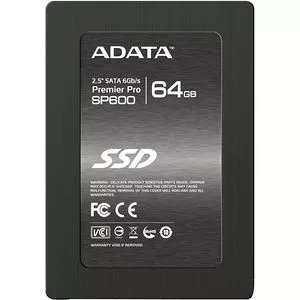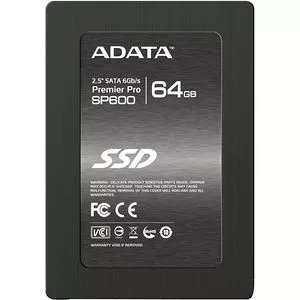 ADATA ASP600S3-64GM-C Premier Pro SP600S3 64 GB 2.5" Solid State Drive - 6Gb/s SAS - Internal
Highlights
Storage Capacity: 64 GB
Drive Interface: SAS
Maximum Read Transfer Rate: 360 MB/s
Maximum Write Transfer Rate: 130 MB/s
The Premier Pro SP600 SATA III 6Gb/s SSD implements the latest firmware optimization techniques and is comprised of strictly selected Flash memory chips. Powered by the JMicron controller, it offers outstanding performance with sequential read and write speeds of 360 and 130 MB/second, and 4KB random read/write speeds of up to 40,000/30,000 IOPS. It is the best storage solution choice for consumers considering a first time hardware upgrade.
Delivering You Into the New World of Solid State Drives
Premier Pro SP600 Solid State Drive offers continuous read and write speeds of up to 360 and 130 MB per second, with 4KB random read/writes up to 40,000/30,000 IOPS. Capacities of 32, 64 and 128GB, combined with increased durability, reliability, and quietness over traditional hard disks, all mean better performance than ever for your system.