If you're a data scientist or researcher, the Deep Learning Training Tool from Intel (formerly part of the Intel® Deep Learning SDK) helps you easily develop and train deep learning solutions using your own Intel Xeon or Intel Xeon Phi hardware.
Maximize Performance: Optimize creation of deep learning models on Intel® architecture.
Increase Productivity: Easily prepare training data, design models, and train models with automated experiments and advanced visualizations
Accelerate the Development of Deep Learning Solutions
The Deep Learning Training Tool from Intel provides data scientists and researchers with the visual means of setting up, tuning, and running deep learning algorithms with the model wizard. This allows users to create a training dataset, design a model with automatically optimized hyperparameters, launch and monitor training of multiple candidate models, and compress a model for a smaller footprint. In addition, data sciencetists and researchers can:
The ability to visualize real-time data—without programming—during the creation of deep neural networks
Simplified installation of deep learning frameworks that are optimized for Intel® architecture
Integrated Jupyter* Notebooks for advanced model creation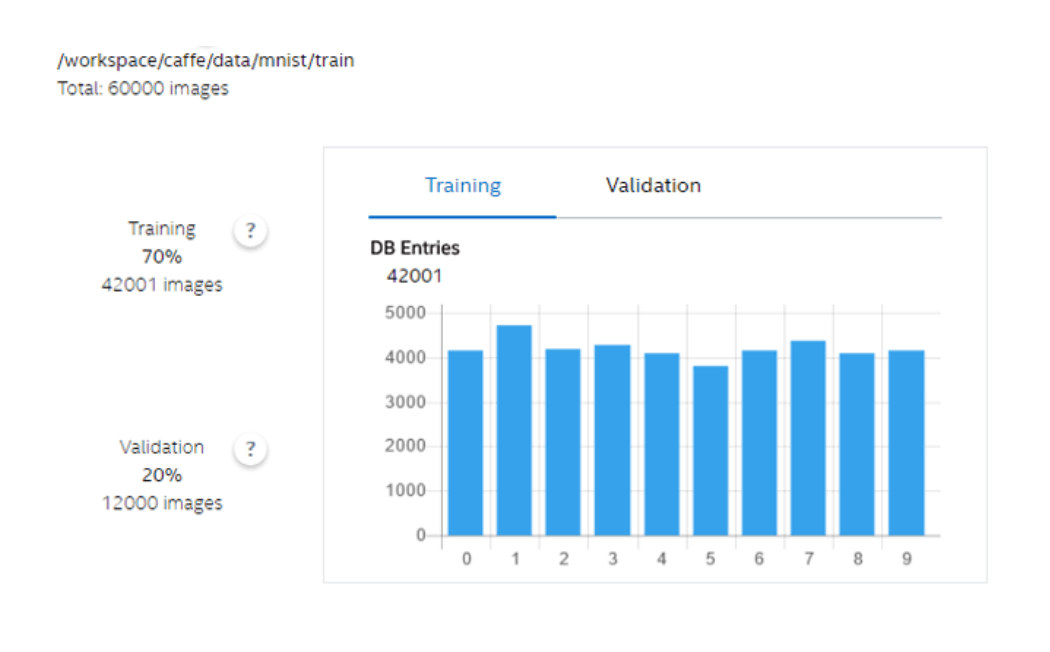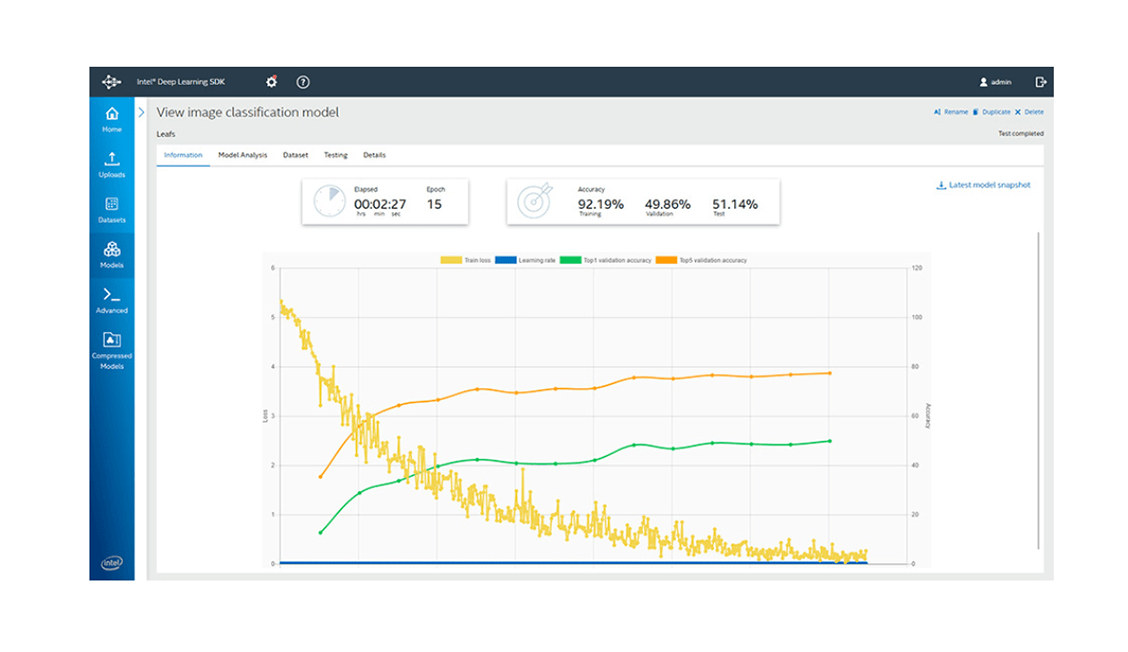 Why Use the Intel Deep Learning Tool?
Support for additional image classification topologies using Intel® Distribution for Caffe
TensorFlow 1.1 and Keras support through interactive notebooks and a model creation wizard that uses TensorFlow for document classification
Support for TensorBoard
Easy-to-use APIs for multinode training with Caffe and TensorFlow using interactive notebooks
Sample interactive notebooks for image segmentation and document classification
Model compression integrated with the user interface
Develop and train your deep learning applications using our Intel Xeon Processor Scalable Family Solutions.
Required Hardware
Optimized for Intel® Xeon® processor, Intel® Xeon Phi™ processor, and Intel® Core™ i7 processor Extreme Edition
Required OS
Ubuntu 14.04 or higher (64 bit)
CentOS 7 (64 bit)
Mac OS 10.11 or higher (64 bit)
Supported Browser
Google Chrome
Supported Use Cases
Image classification, image segmentation, and text categorization