Supported Software


Deep Learning
NVIDIA AI Enterprise
NVIDIA AI Enterprise is an end-to-end program suite of AI and data analytics software enabling any business to leverage the power of AI. With industry-leading AI developers, NVIDIA offers unparalleled support for developing your very best AI model.
Capabilities and Features
Optimized for Simplification
Trusted, open source and proven frameworks and tools help optimize AI development and deployment. NVIDIA AI Enterprise also includes downloadable pre-existing base AI models to deploy or train upon quickly and easily.
Run it Anywhere
Deploy performance-optimized AI and HPC software containers and ready-to-deploy AI models to accelerate vast workflows and workloads on NVIDIA GPU-powered systems on-prem, through the cloud or edge.
Support and Training
With Nvidia Enterprise Support, developers can leverage an industry professional to help assist and teach the best practices for building an AI model tailored for your needs.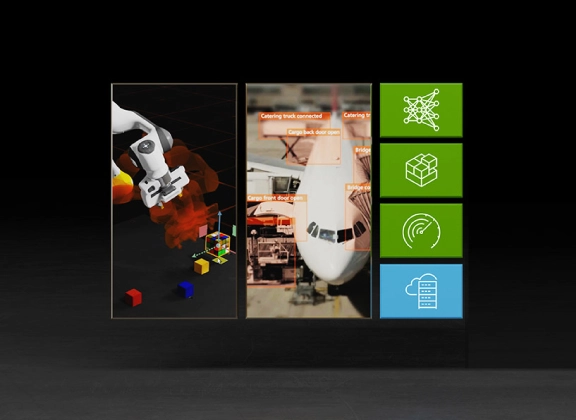 Unleashing AI for Every Industries
With new advancements emerging daily, AI is at the forefront of modern-day discoveries; businesses that realized the immense value of AI will cement their place in the future. Iron out manufacturing bottlenecks, automate tasks, diagnose disease, develop personalized health care plans and drugs, and innovate new discoveries. The implementation of AI in any industry enables business optimization and productivity maximization. Propel your business today and stay ahead of the industry.
Develop AI with Enterprise Support
Developing an AI model from scratch can be a daunting task. NVIDIA AI Enterprise offers the tools needed to develop a purpose-built AI with the support you need. Browse and utilize NVIDIA's extensive catalog of easy-to-use collections of frameworks and containers. NVIDIA Enterprise Support will assist your AI journey; learn how you can leverage AI in your organization.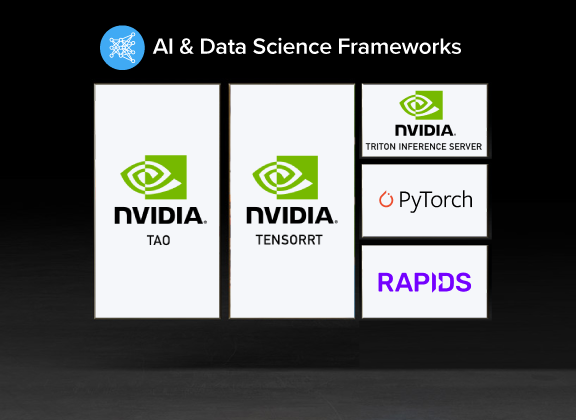 TensorFlow
PyTorch
NVIDIA Triton Inference Server
NVIDIA TensorRT
NVIDIA RAPIDS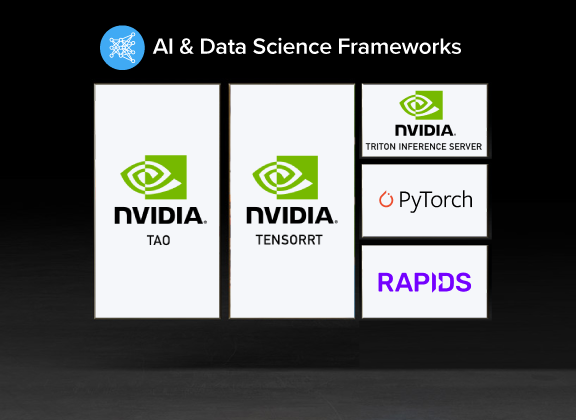 NVIDIA virtual GPU (vGPU) Software
NVIDIA CUDA-X AI Toolkit
NVIDIA Magnum IO Software stack for Data Centers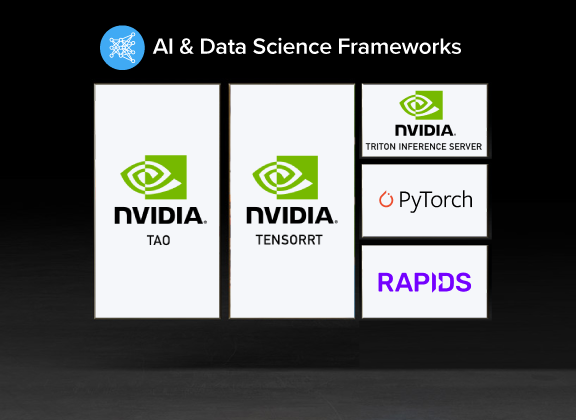 NVIDIA GPU Operator
NVIDIA Network Operator