Panasas Storage Solutions Featuring ActiveStor Ultra
Complex high-performance-computing (HPC) projects need to deliver insights fast. ActiveStor Ultra solution is the fastest, simplest, most flexible, and most cost-effective storage solution.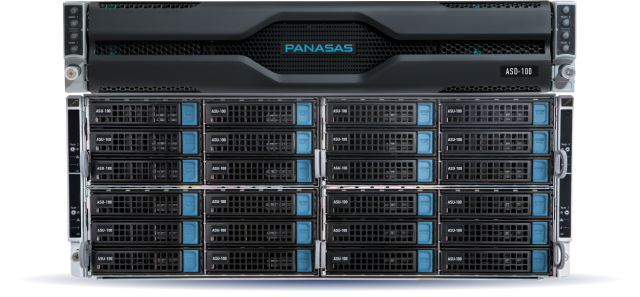 Fast
ActiveStor Ultra delivers the highest performance to master all of today's challenges and the ability to grow to meet those in the future. It linearly scales performance without limitation, and it is consistently fast regardless of complexity.
Simple
With dock to data in one day, ActiveStor Ultra is the simplest storage solution to operate in the market. With no tuning or retuning required as workloads change or as you add more users, it's easy to manage and even easier to scale.
Flexibile
ActiveStor Ultra delivers unmatched flexibility – whether adapting to dynamically changing workloads and demands, or offering configurations to meet every workflow need.
Cost-Effective
ActiveStor Ultra delivers the lowest total cost of ownership in the market. Combined with the industry's lowest administrative overhead, you'll have more time and money to put your imagination to work.
Reliable
You can't afford downtime and lost productivity. With ActiveStor Ultra, you get automated data reliability with no intervention needed, no single point of failure, and faster large-realm reconstruction.
---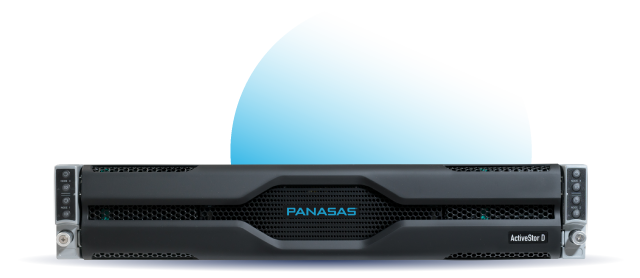 ActiveStor Director Node
To effectively run high-performance computing applications—the kind that can change the world—you need a powerful brain behind your storage system. The Panasas ActiveStor Director:
Orchestrates file system activity outside of the data path, allowing reads/writes to occur in parallel directly between compute clients and Panasas storage nodes.
Speeds data transfers but also facilitates scalability.
Virtualizes data objects across all available storage nodes, enabling the system to be viewed as a single, easily managed global namespace.
Configures the ratio of storage to director nodes to meet the demands of each specific application environment.
---
PanFS Distributed Clustered Parallel File System
1.2 Petabytes
Let's Start Building
1.2PB Storage
16GB/s Transfer Speed
4x ActiveStor Ultra
1x ActiveStor Director
with 3x nodes
5 Petabytes
Let's Start Building
5PB Storage
64GB/s Transfer Speed
16x ActiveStor Ultras
4x ActiveStor Directors
with 3x nodes each
10 Petabytes
Let's Start Building
10PB Storage
128GB/s Transfer Speed
32x ActiveStor Ultras
8x ActiveStor Director
with 3x nodes each
---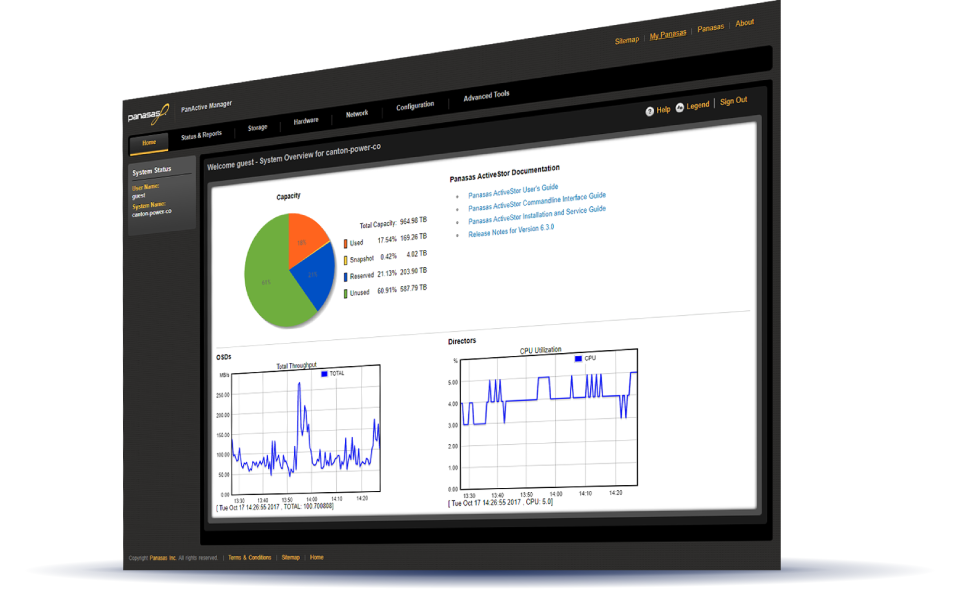 Management Simplified
The ActiveStor solution offers a single management view via the Panasas PanActive Manager graphical user interface (GUI) or command-line interface. Snapshots and user quotas help reduce administrative effort. The Simple Network Management Protocol (SNMP) supports easy integration into data-center-level management tools.