Exxact GROMACS Certified GPU Systems
GROMACS CERTIFIED
Exxact is the sole provider of GROMACS Certified GPU Systems for high performance molecular simulation.
FULLY CUSTOMIZABLE
Offering a wide range of customizable options from workstations to clusters to meet your budget, starting at $4,999.
PLUG AND PLAY
Exxact systems are fully turnkey, built to perform right out of the box so you avoid the drudgery of configuration and setup.
GUARANTEED PERFORMANCE
NVIDIA GPUs for non-bonded force calculations and Intel Xeon Processors for bonded force and lattice summation.
PRECONFIGURED
With example job submission scripts, benchmarks, a fully validated test suite, and the latest software patches for quick implementation.
DO MORE SCIENCE!
Have peace of mind, and focus on what matters most, knowing your system is backed by a 3 year warranty and support.
Suggested GROMACS GPU Systems
Entry-Level
Valence Workstation
Mid-Range
Tensor Workstation
High-End
Tensor Workstation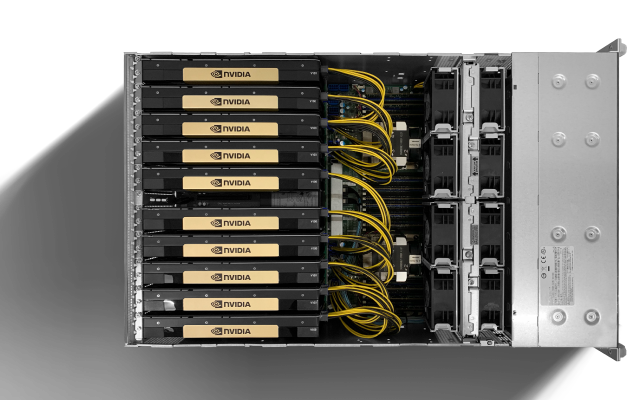 Exxact GROMACS GPU Servers and Workstations Guarantee High Performance Results
The new paradigm of GPU computing has brought together the high performance of a supercomputer, mixed with the form factor, affordability, and power efficiency of a desktop computer. Exxact has teamed up with the GROMACS development team to design a series of certified GROMACS Servers and Workstations that provide optimum price and performance for among a wide range of research activity.
GROMACS 2018.3 Perfomance in ns/day on Exxact Workstation
GPU Accelerated GROMACS Servers for Faster MD Simulation
GROMACS is a versatile package to perform molecular dynamics, i.e. simulate the Newtonian equations of motion for systems with hundreds to millions of particles. By leveraging the CUDA® parallel processing architecture of NVIDIA GPUs, GROMACS CUDA GPU acceleration is now a core part of GROMACS that works in combination with GROMACS' domain decomposition and load balancing code, delivering performance up to 5x when compared to CPU-only processing.

» Learn more about GROMACS

Interested in NVIDIA GPU accelerated cryo-electron microscopy using Relion software? We offer certified platforms that offer significant speed improvements to image processing, reconstruction, structural analysis, and modeling.

» Learn more about Relion for Cryo-EM


Exxact offers SBGrid as an additional software option for all our structural biology solutions. Note, however, the end user must activate and obtain the license. The SBGrid team installs and maintains a collection of 270+ structural biology applications on Linux and OS X computers in your laboratory (including laptops). Members access a complete execution environment that includes the suite of structural biology applications preconfigured to run without any additional settings. Applications can be invoked from the shell prompt; there is no need to set up additional variables, change your path environment, or install supporting applications.

Contact us to learn more about utilizing SBGrid for your structural biology applications.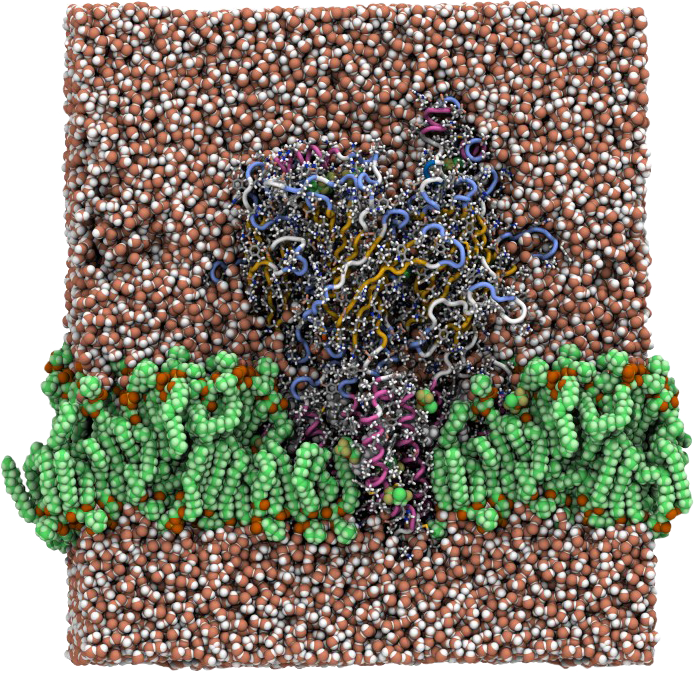 Bring Your MD into the Light with VMD and Ray Tracing
VMD is designed for modeling, visualization, and analysis of biological systems such as proteins, nucleic acids, lipid bilayer assemblies, etc. VMD includes a new built-in GPU-accelerated version of the Tachyon ray tracing engine, using NVIDIA CUDA and OptiX to achieve performance levels up to six times faster than the exisitng CPU versions of Tachyon. (Free User License Available from University of Illinois)
LEARN MORE