Tested & Proven Turnkey Infrastructure for Enterprise
Supercomputing performance for every business--deployed in weeks, not months.
World's Fastest Commercial AI Infrastructure
AI infrastructure engineered to tackle the most complex AI workloads.
Full Service Dedicated Expertise
Integrated, full cycle professional services and dedicated access to a DGXpert, your direct line to the world's largest team of AI-fluent practitioners.
Leadership-class Performance that Scales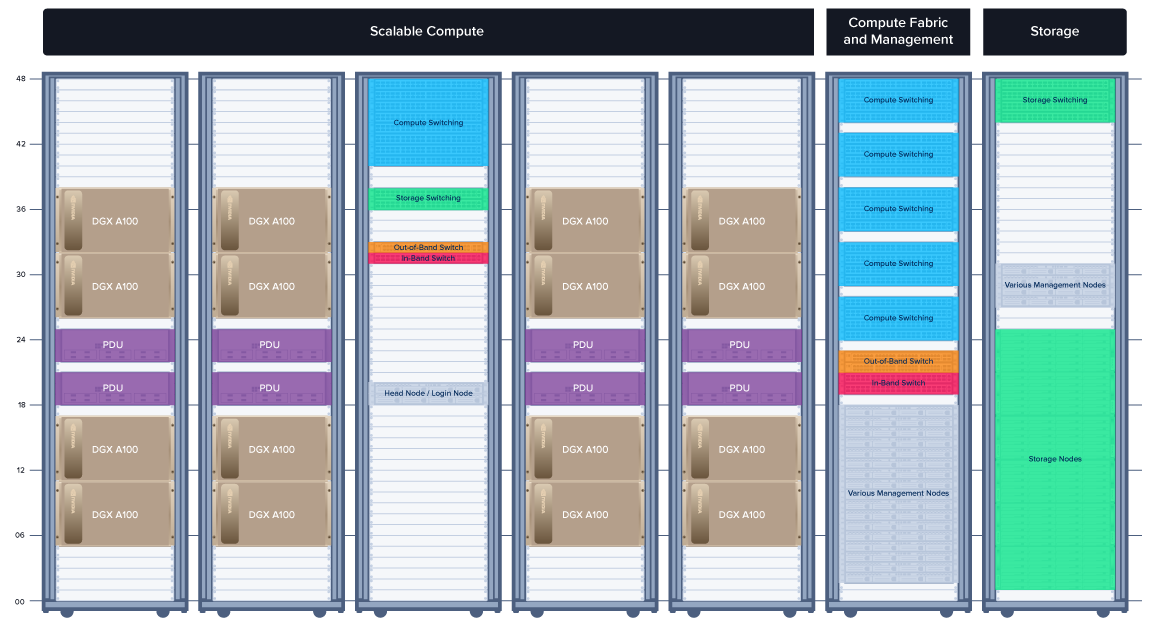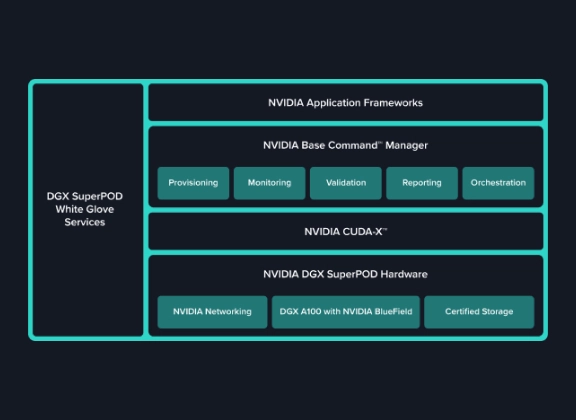 How It Stacks Up
Built from the Ground Up for Exceptional Performance
Starting at 20 NVIDIA DGX A100 systems, each integrating 8 of the world's most advanced accelerator—NVIDIA A100 Tensor Core GPU—DGX SuperPOD combines best-of-breed computing, software tools (such as CUDA-X), expertise, and continuous innovation to deliver the highest performance and scalability, with reduced operational costs and infrastructure complexity.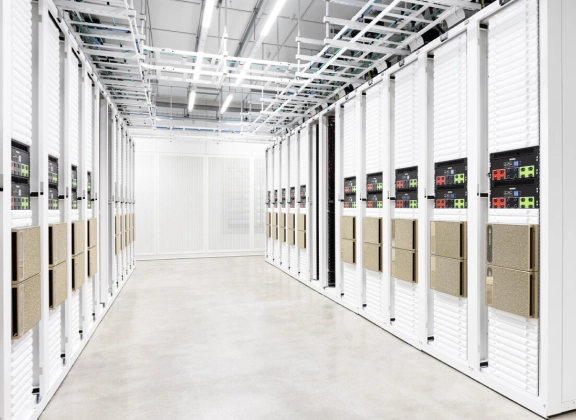 Designed for Your Workload
Workload Flexibility and Lower Total Cost of Ownership (TCO)
Flexibly adapt training, inference, and analytics to your workload needs so you have the right size resources for every job. Compared to traditional data centers with same level of compute, DGX SuperPOD is 1/10th the cost, utilizes 1/20th the power, and takes up 1/25th the space. In addition, rising costs of AI training on the cloud and other factors make on-prem OpEx of DGX SuperPOD less than that of cloud, resulting in lower TCO.
Comparison from nvidia.com, December 2021.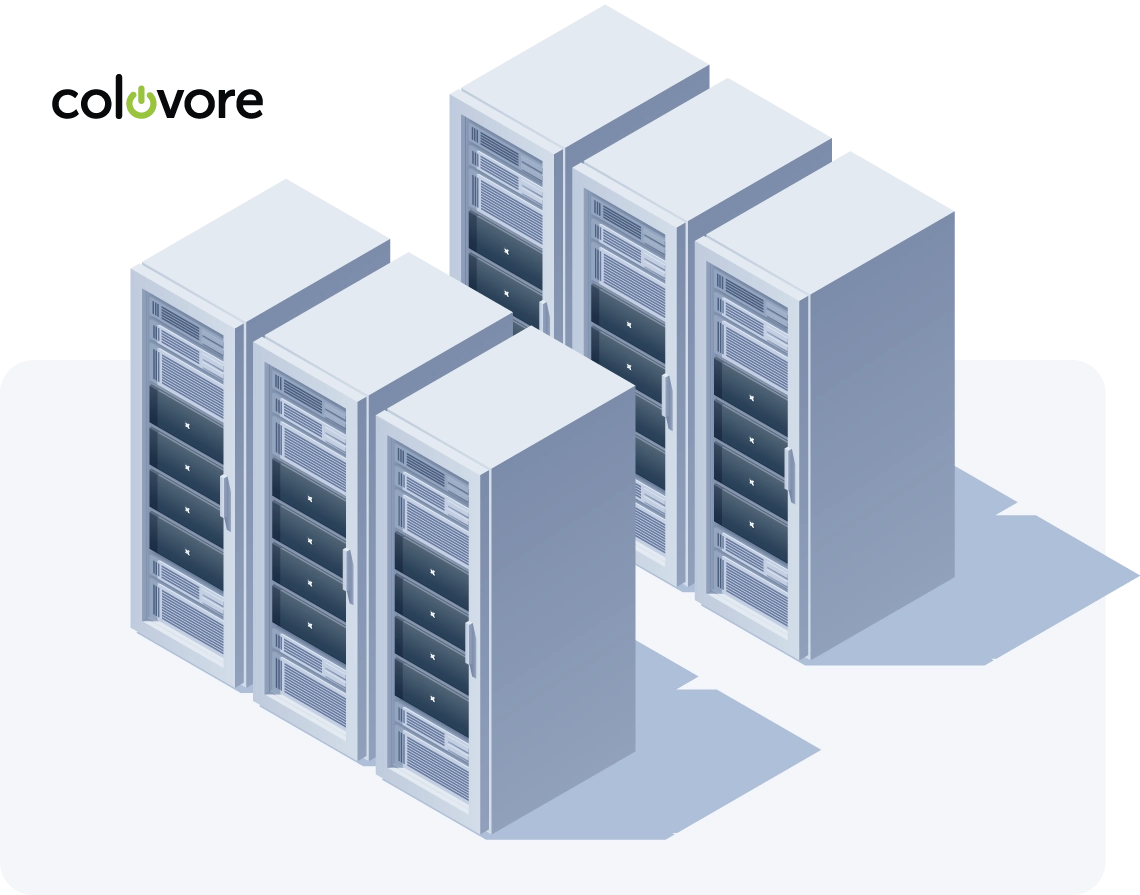 Colocation Services
We've partnered with Colovore, Silicon Valley's leading provider of high-density colocation services, to make it easy to deploy and optimize NVIDIA DGX SuperPOD. Having a managed colocation plan will allow you to rest easy knowing that a team of experienced IT pros are keeping your servers running optimally. Services include:
Initial rack & stack, power cabling, network cabling and configuration
System network setup for external SSH access
System network setup for BMC/IPMI external access
Onsite swap of hot-swappable components (PSU, Etc)
Base level BMC/IPMI monitoring / diagnostics
High performance & customized storage options available