Exxact AMBER Certified GPU Accelerated Systems
As the sole provider of AMBER Certified MD Systems, Exxact develops turnkey solutions in collaboration with key AMBER developers to provide value-added systems for GPU accelerated biomolecular simulations.
AMBER CERTIFIED
Exxact is the sole provider of AMBER Certified GPU Systems for high performance biomolecular simulation.
FULLY CUSTOMIZABLE
A wide range of options available from workstations to clusters to meet any budget, starting at $4,999.
PLUG AND PLAY
Exxact systems are fully turnkey, built to perform right out of the box with AMBER GPU computing solutions preinstalled.
HIGH PERFORMANCE
Systems designed to meet the demanding requirements for atomistic molecular dynamics simulations.
PRECONFIGURED
With example job submission scripts, benchmarks, a fully validated test suite,and the latest software patches for quick implementation.
DO MORE SCIENCE!
Have peace of mind, focus on what matters most, knowing your system is backed by a 3 year warranty and support.
Working closely with Exxact to develop certified AMBER GPU systems has been a pleasure. Their flexibility and responsiveness has allowed us to jointly optimize these computing platforms that, I believe, deliver transformative increases in performance for molecular dynamics simulation to every lab without the complexities of needing to validate the GPU computing hardware.
Ross Walker, AMBER Principal Developer
San Diego Supercomputer Center, UC San Diego
Suggested Amber MD Systems
Entry-Level
Valence Workstation
Mid-Range
Tensor Workstation
High-End
Tensor Workstation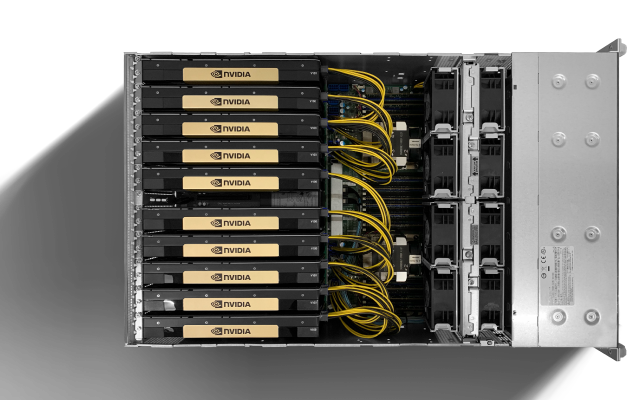 DHFR NVE HMR 4fs on Exxact Tensor Hardware
Dihydrofolate Reductase Hydrogen Mass Repartitioning - 4 Femtoseconds
AMBER 18 GPU Benchmarks
IMPLICIT SOLVENT GB BENCHMARKS
AMBER 18 Available in Exxact Systems
The AMBER 18 package builds on AmberTools18 by adding the pmemd program, which resembles the sander (molecular dynamics) code in AmberTools, but provides better performance on multiple CPUs, and dramatic speed improvements on GPUs.
Major New Features Include
Free energy calculations on GPUs
GPU support for 12-6-4 ion potentials
Domain decomposition for CPU-parallelism
Nudged elastic band calculations for pmemd (CPU and partial GPU implementation)
Constant redox potential calculations, to supplement constant pH simulations
Support and significant performance improvements for the latest Maxwell, Pascal and Volta GPUs from NVIDIA.
New pmemd.gem code for advanced force fields, including AMOEBA
Exxact AMBER Certified GPU Systems
AMBER MD is currently one of the top, widely used HPC software solutions. The main driving force behind the AMBER GPU development has been to bring supercomputer power and performance to individual desktops with an economical price, high power efficiency and designed to benefit the widest range of researchers. Exxact has teamed up with the AMBER development team to design a series of AMBER GPU computing solutions that provide the optimum price performance for AMBER users.

All Exxact AMBER MD systems come preinstalled with the latest version and updates. Each system is fully turnkey, ready to run out of the box, and provides guaranteed performance. Our AMBER HPC systems provide solutions for scientists to acquire optimal workstations and clusters for running GPU AMBER (and regular CPU AMBER simulations as well).
Exxact offers SBGrid as an additional software option for all our structural biology solutions. Note, however, the end user must activate and obtain the license. The SBGrid team installs and maintains a collection of 270+ structural biology applications on Linux and OS X computers in your laboratory (including laptops). Members access a complete execution environment that includes the suite of structural biology applications preconfigured to run without any additional settings. Applications can be invoked from the shell prompt; there is no need to set up additional variables, change your path environment, or install supporting applications.

Contact us to learn more about utilizing SBGrid for your structural biology applications.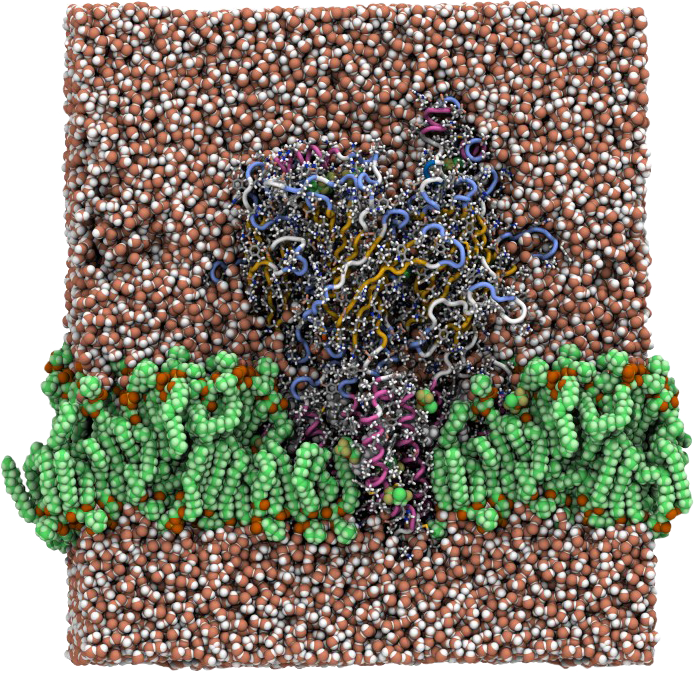 Bring Your MD into the Light with VMD and Ray Tracing
VMD is designed for modeling, visualization, and analysis of biological systems such as proteins, nucleic acids, lipid bilayer assemblies, etc. VMD includes a new built-in GPU-accelerated version of the Tachyon ray tracing engine, using NVIDIA CUDA and OptiX to achieve performance levels up to six times faster than the exisitng CPU versions of Tachyon. (Free User License Available from University of Illinois)
LEARN MORE